The 10 Best Maps For Garry's Mod
These are the best maps for Garry's Mod that people have made.
Garry's Mod is like clay for gamers; it has no shape and can be shaped to your liking with maps, mods, objects, weapons, items, and other material made by the community. You can also play minigames, role play, or make copies of famous games like Prop Hunt on a huge number of servers.
Garry's Mod has a lot of content to choose from in the Steam Workshop, and it also gets updates pretty often, even though it came out in 2006. So, if you're ready to dive into everything this game has to offer, you might as well start with some really amazing maps and build from there.
AbyssalPlain Takes You Into The Depths Of The Ocean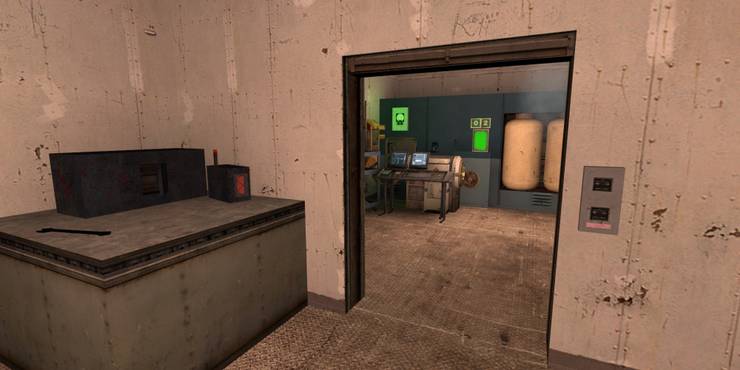 In GM AbyssalPlain, you can look into the water to see what you can find. This map has a lot to offer. It has a submarine that works and several sea sites to explore. It's dark and full of mysteries, whether you're in your submarine in the middle of the ocean or seemingly safe inside one of the bases.
With a working oxygen system in one base and lots of other things to interact with in the others, this place is full of ways to scare you and your friends.
PostSoviet Yard Brings Horror To Your Game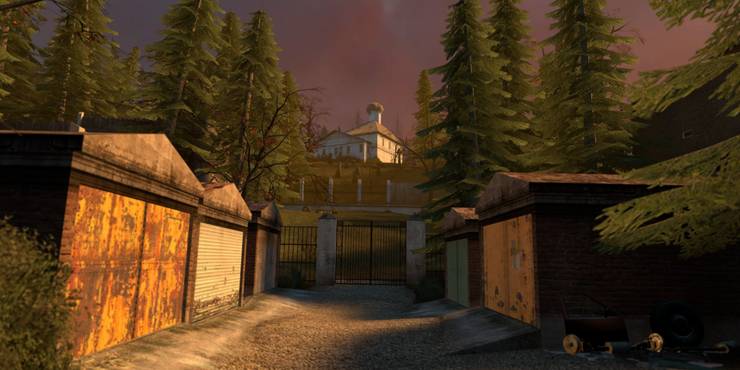 On the map quest_postsoviet_yard, you'll find a small, scary quest. When a distant relative calls you for help because she has lost her husband and two kids, she tells you that she thinks it is because of a book. Your goal is to find out what happened to the family and deal with the book and whatever evils are in it.
You can use the map to explore the surroundings and rooms as you try to figure out what's going on. Once the quest is over, you can fully explore it on your own to find all the hidden secrets.
Waystation Creates Opportunities For Realism And Role-play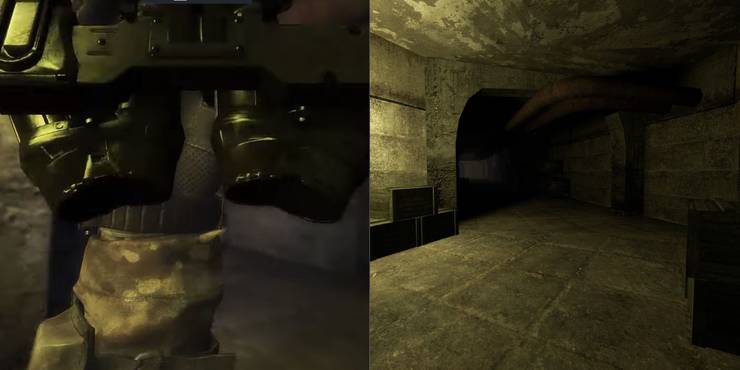 This STALKER: Shadow of Chernobyl-inspired map has a lot to explore, including maintenance and transit tunnels, a flooded town, a depot, and a pumping station. It also has a lot of room for realism and combat-related mods because it is so big.
Why not look around and see if you can make the game more fun by adding AI enemies that are hard to beat, new guns and night vision goggles, muzzle flash VFX, or other mods that make the game more realistic? With the right changes, Garry's Mod could start to feel like Metro 2033 or Escape from Tarkov.
Asheville Brings A New Look On The Apocalypse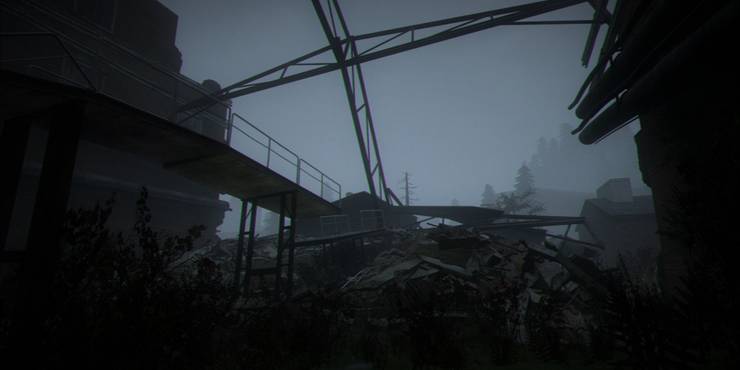 RP Asheville is a big, visually rich map with a lot of things to do. It is a great map for role-playing. The story behind the map is that you and any friends you may or may not ask are some of the last people alive after a fast-spreading virus. You are looking for a way to get out of the city.
Explore the map to find many different, unique places. Search through abandoned buildings and homes to find secrets and see if you have what it takes to live in this post-apocalyptic world.
Shoot Bang Has Its Own Story To Play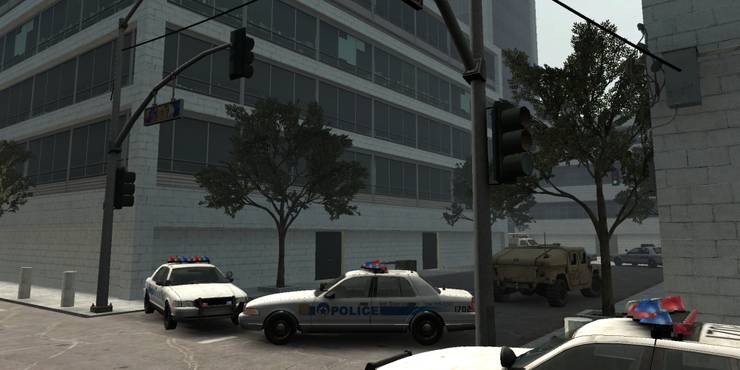 Shoot Bang isn't just one map; it's a set of five maps that are all full of excitement. The person who made it wanted it to be a Half-Life 2 mod, but they changed their minds and put it in Garry's Mod instead. They also got ideas from a gun arcade game called Metal Slug.
Play as Chad Chinlong as he goes on tasks to help the good guys defeat the bad guys. There are even unique ways to play, such as cover that can be wrecked and cars that blow up. The maps and the game that goes with them can be played by one person or by two people at the same time.
Places From Your Dreams Brings Liminal Spaces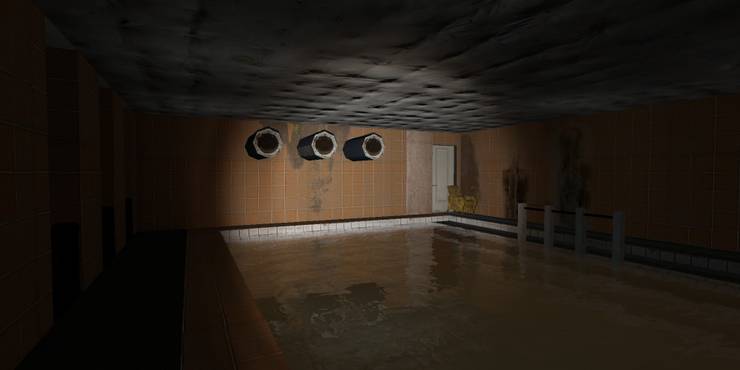 The idea of a liminal space, which is a place you might find yourself in during a time of change in your life, was probably only talked about in psychology lessons in the past. That is, until the Backrooms creepypasta made the idea famous, though it did so in a more direct, scary, and physical way.
Places From Your Dreams puts all kinds of liminal spaces on one map. This makes it a great place to pair horror-themed mods, like monsters that chase you, with changes to the game's visual effects or sounds that make it feel more spooky.
Vault Is Your Very Own Fallout Shelter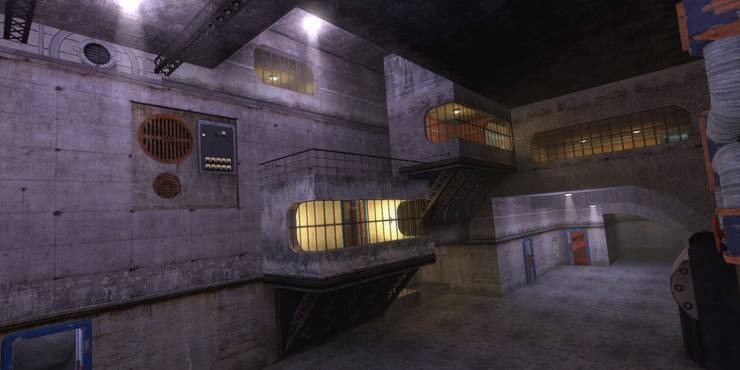 This is the map. GM Vault is a big map that is all inside. This really adds to the idea that you are in a fallout shelter. There are a lot of different places that were made to look like concept art from Fallout 3.
You can really feel like you're in a world after a nuclear war when you're on this map, and it will give you a lot of new room to play games in. If you like 8 Ball Pool, it's a good map to get.
Buildyourdungeon Is Great For Multiplayer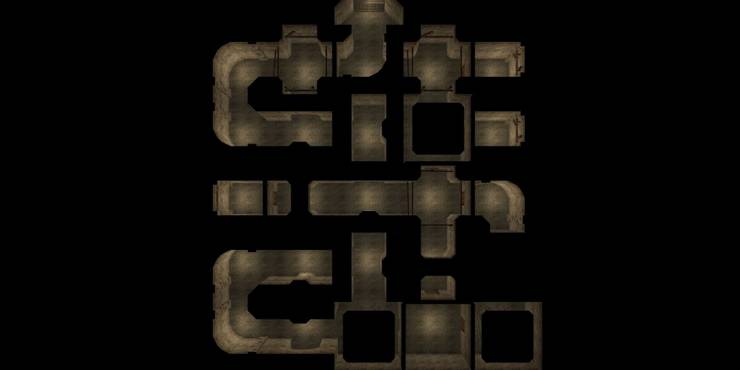 If you get the map GM Buildyourdungeon, you can build your own dungeon, just like the name says. Starting with a five-by-five grid of rooms, you can choose one of the cells and look through the rooms to see how you can change it.
You can use these tools to make your own map, and you can keep making new ones, so the map can be played a lot. Bring your friends in and make a map that is meant to confuse and catch them. Then, see who is smarter than the other.
Mystery Shack Brings Cartoons To The Game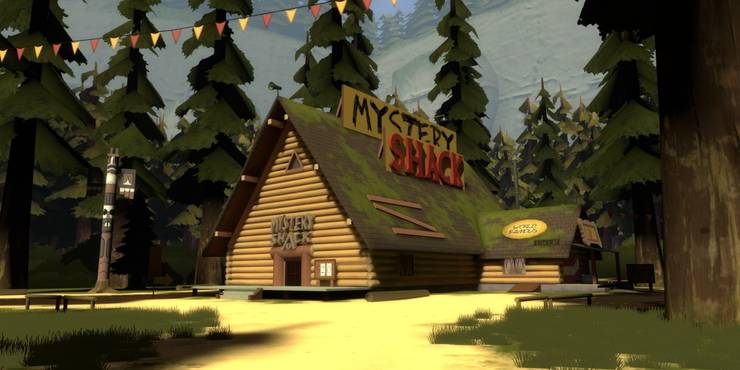 If you like the Disney cartoon TV show Gravity Falls, you won't want to miss this map. The map's author made 90 percent of the models from scratch using Blender, Photoshop, and other programs. What came out of it was an almost perfect copy of both the inside and outside of the Gravity Falls Mystery Shack.
Heck, the map even works with HDR.You can download the shack and look around at your own pace. There are some cool Easter eggs hidden inside that you can find. There are a lot of rooms to check out, and if you look closely, there are a lot of little features to enjoy.
Why Go Outside When You Have GM Forest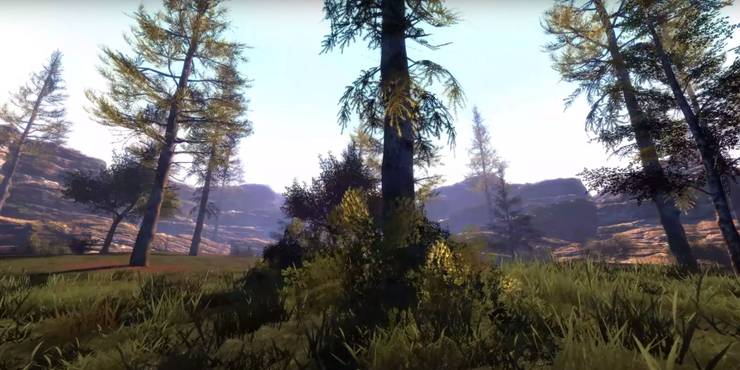 Even though this map came out in 2018, the author, ultra noob, put a lot of thought into beautiful views and accurate terrain. With the right changes, especially ones that improve the lighting and sound, you could make the experience even better.
If you've played Garry's Mod for a long time, you might notice that this is a copy of the original map, gm_forest, which came out in 2007. Maybe some wildlife changes would bring everything together? After that, the only thing you can't do is smell. Play this map on a rainy day with your windows open.